Mondo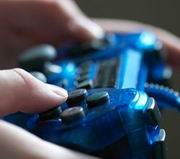 Sono terminati i BAFTA Games Awards ed il vincitore, strano a dirsi, è stato The Last of Us che si aggiudica il premio come Gioco del'Anno oltre ad altri 3 premi.
Le candidature di quest'anno includevano The Last of Us con dieci nomination,Grand Theft Auto 5 con nove nomination, e Tearaway con otto.
The Last of Us, oltre al premio come Gioco dell'Anno (Miglior Gioco) ha vinto anche le categorie: Action and Adventure, Story, Audio Achievement, mentre Ashley Johnson è stato premiato come miglior doppiatore (è la voce di Ellie).
I creatori di Grand Theft Auto Dan e Sam Houser, Leslie Benzies e Aaron Garbut hanno ricevuto il BAFTA Fellowship direttamente da Hideo Kojima.
GTA 5 e Tearaway hanno ottenuto entrambi tre premi.
Questa è la lista completa dei vincitori:
Game of the Year: The Last of Us
Action and Adventure – The Last of Us
British Game: Grand Theft Auto 5
Original Music:BioShock Infinite
Story: The Last of Us
Strategy and Simulation – Papers, Please
Artistic Achievement: Tearaway
Audio Achievement: The Last of Us
Sports: FIFA 14
Family: Tearaway
Game Innovation: Brothers: A Tale of Two Sons
Mobile & Handheld: Tearaway
Ones to Watch: Size DOES Matter
Game Design: Grand Theft Auto 5
Multiplayer: Grand Theft Auto 5
Debut Game: Gone Home
Performer: Ashley Johnson – The Last of Us